Whether in clothes, buildings or consumer goods, modern materials shape the fabric of our everyday lives. Advanced materials are now being developed in labs to enable clothes that function as energy-harnessing devices and products that move by themselves due to their meta-crystalline structures. Geometry, process and movement are all being reinvented in the lab by harnessing new ideas and methods of development. 
Tech Foresight 2040: Intentional Creations: the third theme covered Malleable Matter exploring the topic through three academics and two emerging start-ups. This session considered how material science might unleash a new wave of positive disruption.
What if we could create new materials that allow our batteries to last longer, be more powerful and safer? Batteries have helped to transform our lives and the technological development in this field has been ground-breaking. However, we are still waiting for a battery revolution to make them cheaper and recycled at scale following emerging regulations and demands. Watch now
Wearable electronics have great potential to create better health and wellbeing for the many through the application of new technologies. However, rigid electronics still dominate the wearables sector, making them unsuitable for daily use. Truly wearable devices need to match the elasticity of the skin, show breathability, comfort and be easy to clean. What if we could develop breathable, washable, energy-harnessing and biocompatible electronics that meet these criteria? Watch now
What if we could bring a secret in materials to life? One that is shared between aero-engines and invisibility cloaking, developing materials that surpass their original properties—making lightweight materials robust, creating static structures that dynamically respond to their environment and building materials that seamlessly blends into our bodies. Watch now
lead batteries are being collected and fully recycled at the end of life.
stop using their wearables within six months according to Gartner. Dr Felice Torissi explores how they might be reimagined. 
how much more new meta-crystalline materials can withstand according to Dr Minh-Son Pham.
These are just some of the areas covered during the TF2040 Malleable Matter's event, explore the presentations further above to hear the details behind the numbers.
Visionary academic speakers
Dr Ola Hekselman
Faculty of Engineering, Department of Materials, Imperial College London
Dr A.K. Ola Hekselman is the Faraday Institution Entrepreneurial Fellow in the Department of Materials. Her research interests are focused on new materials and technologies for energy applications, including solid-state Li-ion batteries, organic electrodes and chemical and electrochemical methods for battery recycling. She is a co-founder of Solveteq, leading the commercialisation of a green technology for lead recovery from used lead-acid batteries. 
Dr Felice Torrisi
Faculty of Natrual Sciences, Department of Chemistry, Imperial College London
Dr Felice Torrisi is a Lecturer in 2D materials and Wearable Bioelectronics in the department of Chemistry at Imperial College London and Fellow of Trinity College, Cambridge. He pioneered the development of graphene and two-dimensional materials for printed electronics and optoelectronics. For his research in the field of printed electronics with graphene and two-dimensional materials he has been awarded the Research Prize by the Institute of Physics, the Parmee Prize for Entrepreneurship and enterprise and the Human of the Year 2018 award by Vice.com. 
Dr Minh-Son Pham
Faculty of Engineering, Department of Materials, Imperial College London
Dr. Minh-Son Pham is a lecturer in Engineering Alloys. He leads a research group focusing on programmable multi-functional materials, 3D printing and high performance metallic alloys for applications in aerospace, automobiles, power generation and medical devices. He recently used 3D printing to develop a new class of programmable meta-materials with extraordinary strength and tolerance to damage. His research is highly recognised via a series of accolades (including ETH Medal) and publications (such as in Nature). 
Explore the questions and answers from the event
Meta-crystalline materials
from invisibility cloaks to programmable matters
What could this type of material mean for micro- and nanorobotics?
In 5 to 10 years, we will see more advances in nano and micro-fabrication. This development will enable us to effectively control and engineer the nano/micro-architected internal structures of materials to design and program desired functionalities, making the materials behave as robots themselves. Together with advances in robotics and AI, such materials enable multi-level artificial intelligence and more integrated and better communication from the materials to the system. This makes the materials actually robotic – smarter and more connected.
Ethical battery revolution
making our energy revolution sustainable and safe
Could you see other uses for the solvent-based techniques, outside of batteries, for example in the recycling of liquid crystal displays, carbon fibre, or silicon chips?
Definitely, hydro-metallurgical methods are more sustainable than pyrometallurgy. Urban mining – recovery of raw materials, including metals and metal oxides from electrical and electronic waste, can become a viable alternative to traditional mining. However, most electronic products contain minimal amounts of valuable metals and their recovery is currently time consuming and expensive. Research is currently focused on addressing solvent systems that can make such processes cost efficient and sustainable.
A new era of wearables
Embedding advanced technology into our lives
What could these materials mean for robotic prosthetics and human augmentation?
Currently, implantable bioelectronic devices suffer from short term instabilities. These materials could provide a new biocompatible platform for long-term implantable devices which could enhance prosthetics duration and functionalities. The material's wearability and breathability can also play a big role in devices for human augmentation (think about gaming, night vision etc.).
Bio-F Solutions harness the power of microorganisms to produce high-quality nutrients for agriculture, suitable for organic soils, hydroponic systems, and conventional farming. 
Their biofertilizers are ecological, dramatically increase soil productivity, reduce farming net costs and minimize nitrogen run-off.
Nanomox develops sustainable and cost-effective tailored metal oxides (ranging from nano to macro) for widespread applications of today and tomorrow.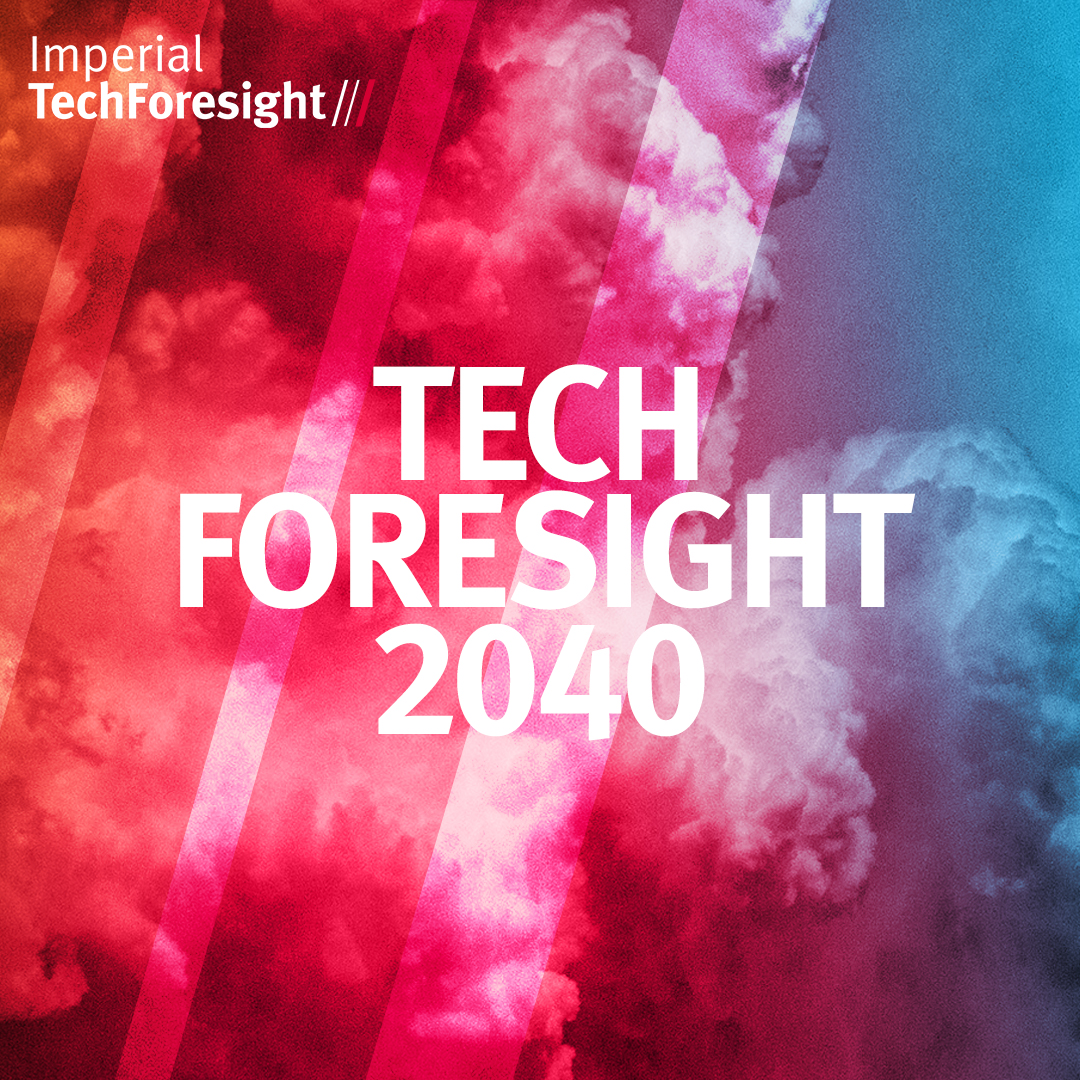 Tech Foresight 2040 - Technology with the best intentions
Read our post-conference write-up that brings together salient points from across our expert academic presentations.