It is now more obvious than ever that for humans to thrive we depend on the resilience of the planet. How might we enable businesses that thrive on ethical purpose? In this session, we will explore new perspectives that encourage a holistic approach to interventions in food waste, ecosystem services and organisational ethics.
Meta-Motivations was the first theme at the Tech Foresight 2040 conference, where we explored the future together with three visionary academics and three start-ups. They gave us perspective on what we can do to ensure we keep our planetary resources for the next generation? Explore their stories and narratives below.
The amount of forest cover we need to preserve in order to ensure biodiversity according to Dr Cristina Banks-Leite. 
The decrease price of accelerometers since 2007 according to Dr Firat Guder. 
usage of "I" words by participants who read non-fiction and fewer than half as many "we" words. Watch Professor Celia Moore's presentation to explore how literature can expand our moral regard. 
These are just some of the areas covered during the TF2040 Meta-Motivations event. Explore the presentations further to hear the details behind the numbers. 
Visionary academic speakers
Dr Cristina Banks-Leite
Faculty of Natural Sciences, Department of Life Sciences, Imperial College London
Dr Cristina Banks-Leite is an ecologist working to reveal the causes and consequences of species extinction. She was born and raised in Brazil and most of her work is focused on tropical rainforests and how to preserve these fragile ecosystems. Her research has shown what are the minimum area requirements to preserve biodiversity, results which have been implemented as the official target for restoration in two separate environmental resolutions legislated in Brazil. 
Dr Firat Güder
Faculty of Engineering, Department of Bioengineering, Imperial College London
Dr Firat Güder is a senior lecturer in the Department of Bioengineering at Imperial College London. Firat and his teamwork in the interface of material science, electronics, chemistry and biology, focusing on the development of new materials and low-cost transducers to interface the physical, chemical and biological world around us with machines. Firat is passionate about solving problems in healthcare, agriculture and food systems. 
Professor Celia Moore
Business School, Imperial College London
 Celia Moore is Professor of Organisational Behaviour at Imperial College Business School. She has also been a visiting scholar at Harvard Business School and a Fellow of the Edmond J. Safra Center for Ethics at Harvard University. She is currently an Academic Fellow of the Ethics and Compliance Initiative and sits on the UK's Banking Standards Board Assessment Steering Committee. Her research and teaching sits at the intersection of leadership and ethics, and she is particularly interested in supporting individuals to enact their moral agency responsibly.  
Explore the questions and answers from the event
Rewilding our future
how to improve nature and livelihoods
What are the most significant opportunities and threats for conserving biodiversity in the coming years?
It's crucial that we stop habitat transformation (e.g., deforestation) and restore native habitat to preserve the vast majority of species. The fine tuning of it, which includes how much habitat do we need, or how to restore and in which configuration, can be easily answered by collecting new data or analysing data that have already been collected as part of previous projects. We are at a stage where science alone could tell us how to preserve biodiversity. The main threat at the moment is lack of political will and in fact politicians in some countries are actively working to deregulate environmental policy, as is the case of Brazil and US.
Sensors of everything

the invisible driver of the information age
Low-cost is a theme in the sensors you work on, why is this important to you?
It is important for two reasons: 1. Low-cost increases accessibility, especially in the developing world. When technology costs too much, it decreases accessibility. Also, low-cost increases the frequency at which technology is used; if we want to equip the world around us with sensors, they would need to be inexpensive. 2. I just like the challenge. It is always possible to provide solutions through "over-engineering" technology. If we find a trick, perhaps bugs in the system, we may be able to find a solution to a hard problem through simplicity. If something takes a lot of steps to make, perhaps there is a better solution out there. That what I strive for to find that shortcut.
Ethical leadership
Leading in uncertain times.
Why do leaders who express unethical behaviours still have a large following?
We need to remember that the natural human tendency is to follow, and that charismatic leaders can still gain a following if they present a compelling vision. The classic example of an unethical leader who still commanded a large following is Hitler, but cult leaders, Mafia leaders, white supremacist leaders can all still motivate others to follow them. It is also important to keep in mind that, often, leaders who engage in unethical actions do so in the name of moral logic as well, just a flawed moral logic. Leaders of white supremacist organizations, for example, believe that it is morally right and justified to treat communities of colour less equitably than individuals who are white. While that is a deeply flawed moral logic, internally, it remains a moral logic to them. This does not in any way justify that logic. But it does point to the importance that morality holds for individuals, that even horrifically misguided unethical leaders still feel the need to justify their positions and visions using moral language.
Treeconomy is a climate impact business, developing nature-based carbon capture solutions.
A combination of cutting edge remote sensing technology, business model and financial innovation allows Treeconomy to develop a sustainable path for a Net Zero transition.
EPiC IMPOC is an intelligent clinical decision support system.
It works at the point of care that helps health care professionals prescribe the most appropriate antibiotics.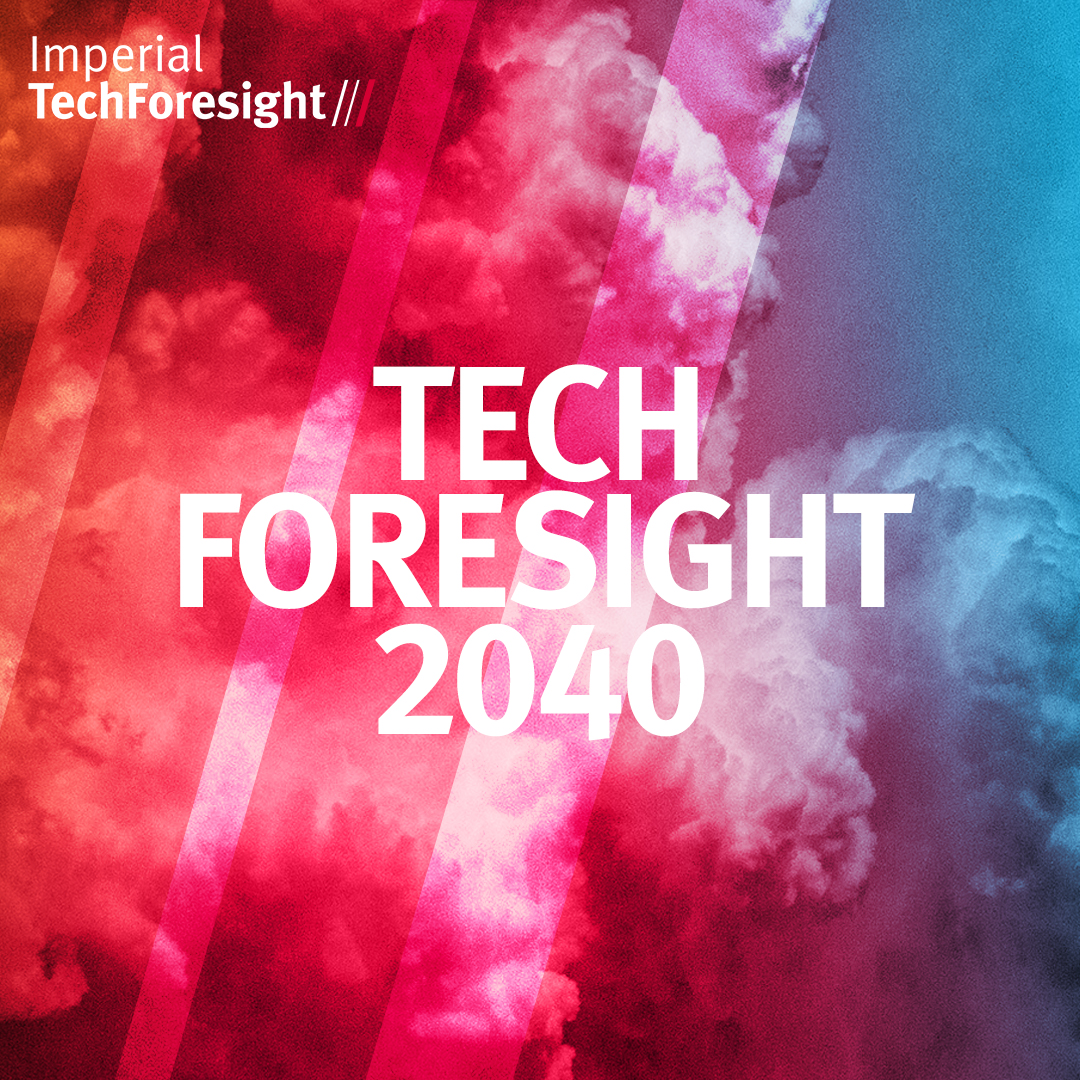 Tech Foresight 2040 - Technology with the best intentions
Read our post-conference write-up that brings together salient points from across our expert academic presentations.